It all starts at dawn in the Valley of San Francisco, Guanajuato. You have to keep your eyes wide open in the rugged mountains; a snake might feel invaded. We harvest the mature agaves Salmiana until late in the evening. A powerful machete cleans the 8-year-old, 155-pound heart, or "piña" and chops it into three pieces. After a hard day's work, the chopped piñas are loaded onto trucks and sent to the distillery.
The piñas are piled into our stone oven. We seal the oven to allow the steam to soften them for two continuous days and nights. Eighty percent of mezcals on the market are made using firewood, but our distinct steaming process delivers a smooth, elegant spirit, without a trace of smoke.
The baked piñas are then placed in the six-ton stone mill, the tahona. We lovingly nicknamed her "la Muerte." The milling continues until sun down.
The extracted nectar is placed in wooden barrels that have served since 1950. This is where our age-old recipe is fermented. Once the fermentation process begins, and up to eighty hours later, the Maestro Mezcalero clears his atelier of all people and continues to craft his art in solitude.
The delicate spirit is still distilled in copper pots brought to the hacienda in 1920. The production is completely done by hand. It's personal, artisanal and full of passion. Here, ten liters an hour are produced drop by drop. Mezcal Villasuso does not rush the process under any circumstance. After 412 hours of craftsmanship, a fine mezcal is created.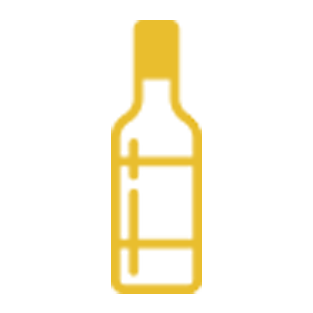 Finally, the bottle is filled and sealed manually using cork and organic wax. Nature is our agave's mother and we acknowledge her generosity by creating a product worthy and respectful to Mexican lands.
MEZCAL VILLASUSO

is made from agave Salmiana.
Of all agave varieties, Salmiana is the most exquisite and velvety; smooth and easy to drink.
This is why

we cook with steam and not firewood.
The steaming process eliminates the trace of smoke; the flavor that feels harsh when sipped.
80% of mezcals on the market

are cooked using firewood.
Mezcal is

a complex, prehispanic and mystical spirit.
The ancient ritual dedicates three drops to the land before mezcal can be enjoyed:
The first drop expresses appreciation to the land.
The second one is to us.
The last, to those who are no longer with us.
With an exquisite recipe dating back to the 1700's,

Mezcal Villasuso takes the name of its founder,
Don Manuel Villasuso.
Don Manuel Villasuso spent the greater part of his life asthe maestro mezcalero to the last noblewoman in Mexico, living and raising his family in her Hacienda de Jaral de Berrio as one of the workers.
After 40 years of hard work and little pay,

the Mexican Revolution took back the lands from the Spanish nobility and awarded them to Mexicans who long labored in those lands.
Don Villasuso used his parcels to found his own mezcal distillery in 1930, and today, his granddaughter, Malena Villasuso, her husband Pedro Valdés and their four children, continue to make mezcal following the centuries-old recipe inherited by her grandfather.
Mezcal Villasuso is made with 10 year, 155 pound piñas of wild agave Salmiana Crassispina that grow in the Valley of San Francisco in San Felipe, Guanajuato, Mexico. They are cooked in 100-year old, above-ground stone ovens for three days and are crushed using a tahona mill.
Natural fermentation captivates the poblano, chilaca and jalapeño chiles, along with the earthiness of alfalfa, and the herbaceousness and citrusy smells of mexican squash,
all grown and harvested in their own lands. The salmiana agave itself yields floral and bright, green notes such as rose, pears and apples, with a touch of minerality from lands that are known for its gold and silver mines.
The female skull on the label reflects the owner's perspective of the agave plant.
"Agave is a female spirit; she is strong and resilient, withstanding years of harshness in the wild.
After we transform her energy, we believe her essence is still present in every drop of this delicate and beautiful spirit."
Our priority:
Hand-crafted
flavor.
Our guarantee
allows no excuses.
Our values are
unshakable.
Each Our one of our
bottles delivers:
An author's
mezcal.
Passionately
crafted.
Pour yourself a glass,

raise it to your eyes.
Observe its clarity and bright silver highlights.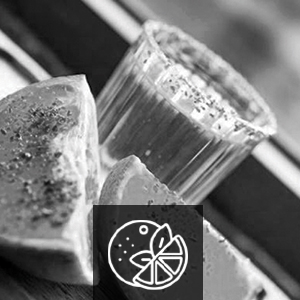 Bite into an orange wedge.

This will make the flavors of the mezcal burst.
Remember, when drinking mezcal, a taste of orange comes first.
Place a few drops on your hands

and gently rub them together;
open and close them. Feel the softness of the agave lingering on your skin. Bring them to your nose and breathe in gently. Notice the aroma of the maguey.
Listen to your surroundings.

Enjoy the conversation

if you're in good company.
You can also contemplate the silence, the pleasure of reliving memories.
Now the first kiss:

close your eyes.
Let your mind take note of the newly discovered flavors. Swish it around in your mouth. Those flavors that emerge are the maestro mezcalero's signature.
An author's mezcal.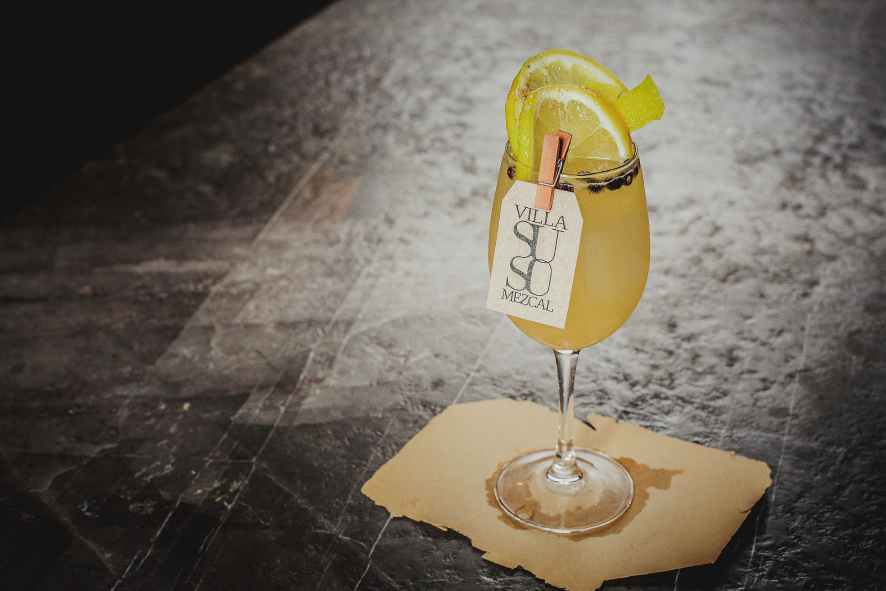 The Villasuso family has been committed to crafting mezcal over 90 years. To us, mezcal means love, hard work, tradition and respect.
Maestro Mezcalero
Category
Agave Maturity
Type of oven
Type of Mill
Type of Still
State
Region
Agave
Fermentation
Altitude
Pedro valdes (third generation)
Mezcal Artesanal
8-10 Years
Above ground masonry
Tahona
Copper
San Felipe, Guanajuato
Jaral de Berrio
Maguey Bruto (Salmiana)
Natural
1860 mts Above sea level
A smokeless mezcal with a full flavor profile.
Produced By
Agrícola y mezcal de jaral, SPR de RL
Camino al Zapote KM 00+290
San Felipe, Guanajuato
CP. 37611 RFC AMJ151211CQA

Imported By
La Catrina ImportsLLC
East Dundee, IL
www.lacatrinaimports.com
The Founding Maestro Mezcalero.
Don Manuel Villasuso Ledezma (1914-1999).
Our founder was an extraordinary person who dedicated his life's work to the land. When he was 32 years old, he became the mezcal production manager of the Marquisate's Hacienda, Jaral de Berrio. The extensive expertise he obtained from running the facility belonging to the very last Countess of Mexico, drove him to open the first of his three mezcal distilleries. For him, life's greatest pleasure was the agaves.
The Second Maestro Mezcalero.
Manuel Bernardo Villasuso Courtade (1940).
In 1960, he became involved in the inherited rites and secrets of the creative process. Two Maestros mezcaleros performing the purest, centennial rite. Certain of the quality of his product, he used to say that Mezcal Villasuso was «de adeveras», a «true mezcal»; that's how our motto was born.
This was the incredible driving force that led to the founding of the Valle de San Francisco mezcal distillery in Guanajuato.
In order to continue to protect the original masterpiece, Manuel made the third generation promise to abide by the original recipe and taste. Each bottle should be distilled with passion. We now honor our word by bottling our mezcal in its true essence, committed to upholding this tradition by distilling world-class mezcal.
The Third Maestro Mezcalero.
Pedro V.
Under a global view, the third generation (children and grandchildren) has powered an important change to the Brand. Promising to abide by the original recipe handed down to our Maestro, Pedro V., each bottle should be made with passion. We now honor our word by focusing our efforts on exporting this product, but protecting its essence.
With this meaningful legacy, we present to the world a spirit that tastes like Mexico.
We are the Villasuso family

A family of tradition and love for what weve been making for four generations: mezcal.

Mezcal has been our life and its an honor to share it with you.

With over 300 years of tradition in Guanajuato, out commitment lies with our community and our spirit in Salmiana.

Enjoy!